Thiruvananthapuram – Illegal import of pepper from other countries is breaking the trend of the past few weeks.
The market was sharp last week, but a steady fall in the price of pepper hit the market to a two-year high.
Prices of ground pepper fell to $571.37 per quintal over the weekend, while the price of unground pepper rose to $544.48 per quintal and then hit $543.13 over the weekend.
North Indian traders have started procuring pepper due to the festive demand. However, some of them are in touch with some exporters abroad and are negotiating with foreign traders as they feel that they should not rely only on the South Indian markets.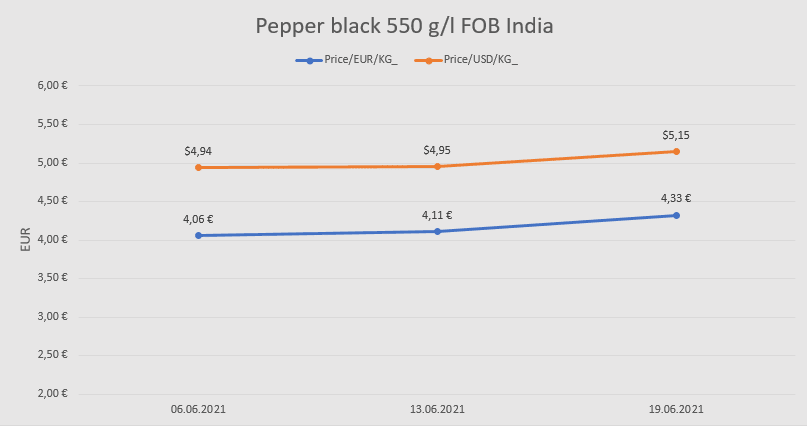 For more information, facts and figures, become a member. Click here.