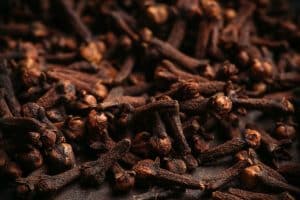 There is a sharp rise in the price of the clove in the market. It is believed that it will continue as there is a shortage in supply of the spice. The lack of production of cloves in Indonesia is viewed as the result of such a surge in price in the clove market in India.
Though India is not the leading exporter of clove globally and imports a significant portion of its requirement from countries like Indonesia, Sri Lanka, Madagascar, and Zanzibar, the picture is likely to change a bit this year. With imported cloves rate surging from below USD 8,100 in January-February to USD 8,783  – 9,459, the market now appreciates the local clove since May.
With Indonesia failing to control the global clove market this year with the production decreasing by 15 to 20 per cent, India is in an excellent position to export clove worldwide. Many Gulf countries, European countries, and the US have a high demand for it.
Indonesia's lack of production of clove and the local cigarette manufacturing companies using up a significant percentage of the spice is leaving the country to take a back step with its export.
According to market analysts, with a major chunk of India's clove market being fulfilled by imports, there will be a bull orbit for the spice. The demand keeps going north for clove within India and internationally.