Mumbai – Despite the lockdown, ginger prices roar high and triple from uncertainty.
Ginger prices in Karnataka reached a high level of $ 33.61. Due to lockdown, cultivation was halted in many places this time. The cultivators sowed later than usual. Due to this, production was reduced drastically. During the same period last year, the price of an inch was between 4 and 6 thousand.
Farmers were in tears this year as ginger did not fetch a reasonable price. Ginger which costs USD 8066.4 per acre, was lost due to low prices even though it yielded 300 sacks. In June, the number reached 1.000 and then 1.300.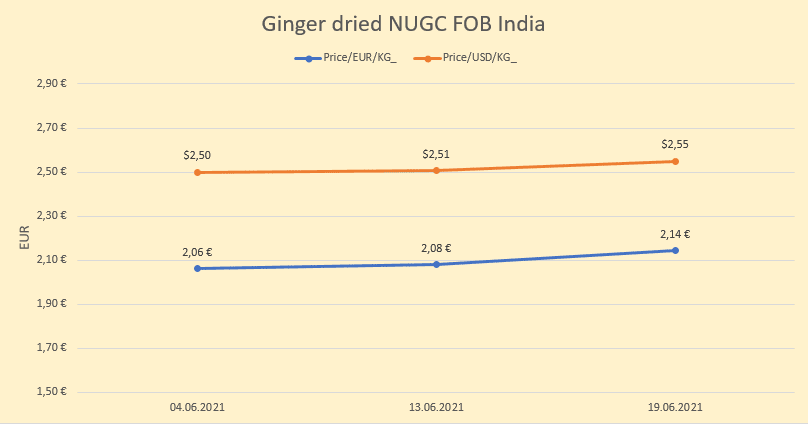 For more information, facts and figures, become a member. Click here.