BUDAPEST – The 2021 poppy seed harvest kicked off in Hungary last week. After the first results combine, clean yields are between 1.000-1.200 kg/Ha. The Hungarian traders' requested price level is 2,50 Euro/kg.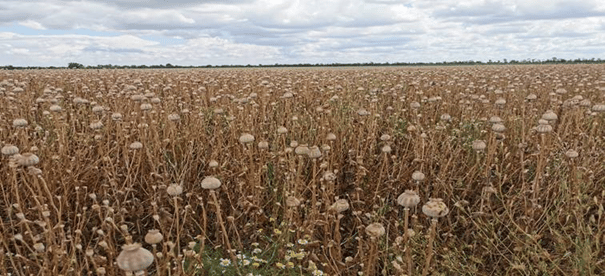 Traders agree that if the export price of blue poppy seed will not move up from around 2,00 EUR, they will rather store and wait until the market will follow the reality in the Czech Republic lower crop expected currently than in the past year. Maybe the Czech crop will not be so low as in 2018 when it was 13.660 mt but lower than in 2019, with just 24.190 mt.
The blue poppy seed price for morphine <10 mg increased to 2,50 EUR/kg FCA Hungary. The level in Czech Republic for blue poppy seed with morphine <10 mg is still around 2,00 Euro/kg FCA Czech Republic.