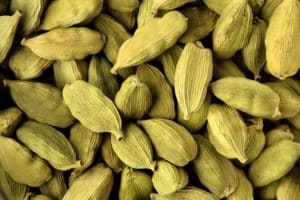 Bodinayakanur – Cardamom e-Auctions, which were suspended because of the second wave of Covid pandemic, resumed at Kochi – India on Saturday after a gap of 50 days. This will help traders to start buying and selling in the domestic market. According to the traders, this will elevate cardamom's movement in the domestic and international market.
Indian Spices Board had introduced e-Auction of Cardamom in Bodinayakanur, Theni Dist, Tamilnadu in Aug 2007. This e-Auction centre has forty buyer terminals. The second e-Auction centre was established in Vandanmettu, Idukki, Kerala, in Dec 2007 with sixty terminals.
Nowadays, The e-Auction has replaced the traditional outcry auctions in Kerala and Tamilnadu. In the new system, licensed dealers are provided with a user id and password. The dealers have to log into the system to participate in an Auction. A bid is made with key depressions using a normal computer keyboard. The identity of bidders is protected during the auction process. The highest bidder's name is displayed only on the Auction Masters' terminal. In addition, there is the main display board showing lot no, quantity, number of bags, current highest bid etc., of each lot kept in the Auction.
The e-Auction system has brought transparency to the auction process. The system is running successfully in both centres.
For more information, facts and figures, become a member. Click here.