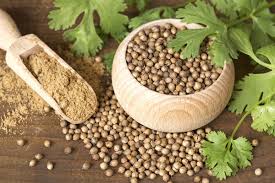 Coriander wholesale price witnessed quite a low during the last week and this week, with 6.402 lowest. But gradually, it is climbing back with the price reaching 6.438 on July 13.
The slump in the market results from quite a few factors, the absence of big buyers in the mandi and the weak arrival of the spice due to the rain in Rajasthan.
The prices were south almost throughout India on Monday, including Rajasthan, Madhya Pradesh, Uttar Pradesh, Gujarat, Maharashtra, Delhi, Bihar, Bengal, Tamil Nadu, and Telangana. Most of the mandis started the auction of coriander at a low rate. The mandis of Rajasthan like Ramganj, Kota, Baran, and Jaipur had the prices declined extensively. In Ramganj, the spice was auctioned at a price dropped by Rs.40 per quintal in the morning, but it remained stable until the market closed.
On Monday, there was an arrival of 5.000 bags less during the last trading session, where Rajasthan reported 9.500 bags, Madhya Pradesh 23.000 bags, and Gujarat 20,500 bags. While the situation led to a concern for the coriander traders, farmers still sowing, the market is anticipated to get better in the coming days.
There is good news that the prices of coriander are going to do well as there is a 21% rise in the export of the spice, which is 57.000 tons from the Spice Board of India. Furthermore, there won't be any shortage of coriander in the market as there has been a steady rise in spice production, with Gujarat expected to rise by 55 per cent. India has an output of  720.000 compared to last year's 701000 tons.