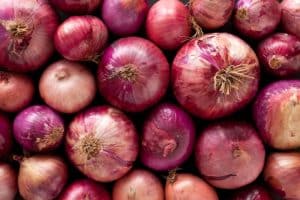 NEW DELHI- Onion prices steadily increased this summer (Rabi) season, encouraging farmers to sow onion in the winter (Kharif) season.
As well as due to rising onion prices, the Indian government also decided to increase onion sowing this season. As a result, Kharif onion sowing is expected to rise this year.
Madhya Pradesh state declared $268,88/ hector on onion-seeds for sowing, raising onion sowing by 30 per cent.
This year the National horticulture development board decided to provide 8.000 Kg seeds to farmers compared to 4.000 Kg every year.
The central government has also decided to help farmers in other states like Uttar Pradesh, Madhya Pradesh, Telangana and Odisha. On the other side, traders said that there is good demand for onion sowing seeds amid higher prices. However, there is a shortage of good quality seeds because sowing is expected to rise compared to last year.
For more information, facts and figures, become a member. Click here.