BUDAPEST – According to the biggest sowing seed suppliers in Hungary, the sunflower seed production area will be above 600.000 Ha similarly as in the past year. The unusual long cold weather during the Spring hurt the plants, but by now, they recovered and currently, the lack of rain is starting to bring about a problem in the plantations. Although the root of the sunflower can reach the deep area of the soil, as per monitoring, the moisture content of the soil is zero (until 60 cm), which means a big demand for precipitation, for that the chance is scarce in the coming 2 weeks.
Black oil sunflower seed yield 2.8-3.5 Mt /Ha. Current purchasing price: 0.457 EUR/Kg FCA HU.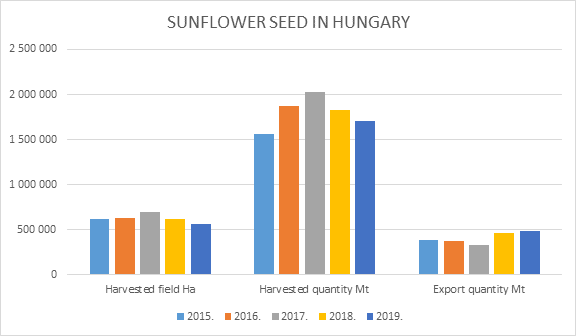 Source: KSH
For more information, facts and figures, become a member. Click here.