Production area of plantation walnut in Hungary has continually increased in the past years. [swpm_protected visible_to="logged_in_users_only" custom_msg='This content is for members only. Please login or sign up now.']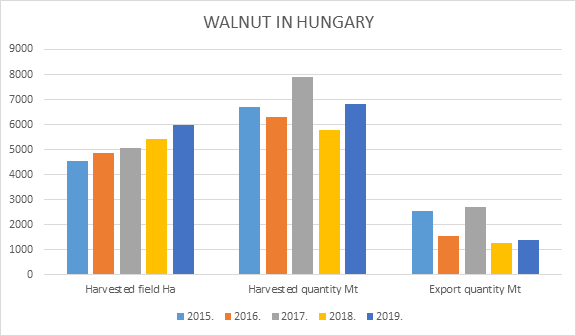 Source: KSH

Currently the total cultivated Ha fields are approaching 9000 Ha. The main vareities which are grown are Milotai 10 and Szentiványi sorts. Although the spread of the walnut husk fly (Rhagoletis completa) has caused damage in the gardens and plantations in the past 2 years the walnut growers have managed to solve the problem and by now it is bringing about headache rather in the bio plantations.
In 2020. vast majority of the walnut tree fields was hit by Spring frost due to that the damage has reached 80 % of the whole area. Estimated harvested quantity was appr. 3500-4000 Mt which caused strong walnut kernel price increase on the domestic market.

In this year walnut plants have succesfully got accross the Spring frosty interval. Blossoming finished without problem hence the forecasted new crop is expected to be good both regarding quality and quantity either.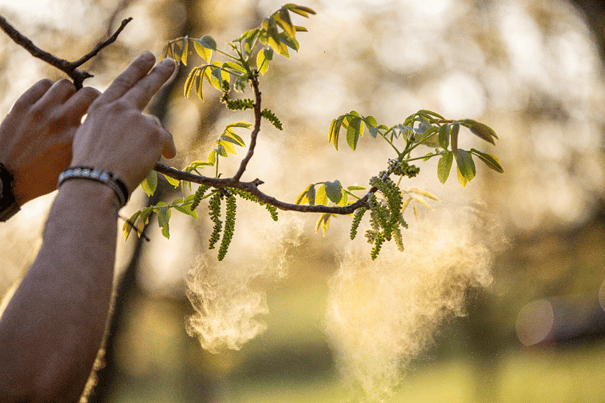 Blossoming organic plantation 2021.



[/swpm_protected]