Frankfurt – China consumes not only gigantic amounts of wheat but also produces enormous quantities. At present, China has a good half of the world's wheat stocks. In purely mathematical terms, this is one-fifth more than China produces and consumes. The government in Beijing is hoarding large reserves of wheat for the population and rebuilding the pig herd. The African swine fever reduced the pig population in China by more than half.
According to the latest USDA estimate, China's farmers will produce at least 42 million tonnes of pork in 2021 – a good 40 per cent of global production. However, in 2018, before African swine fever, production was 54 million tonnes – 12 million tonnes higher and half of the global production.
Despite the large harvest, the US Department of Agriculture expects Beijing to buy as much wheat on the world market as it last did 7 years ago – namely around 6 million tonnes due to quality problems.
According to the latest forecasts, from about 24 million hectares, Chinese farmers harvested 136 million tonnes of wheat, 2 million tonnes more than last year. By comparison, the EU harvests 140 million tonnes, which still puts the EU in the first place.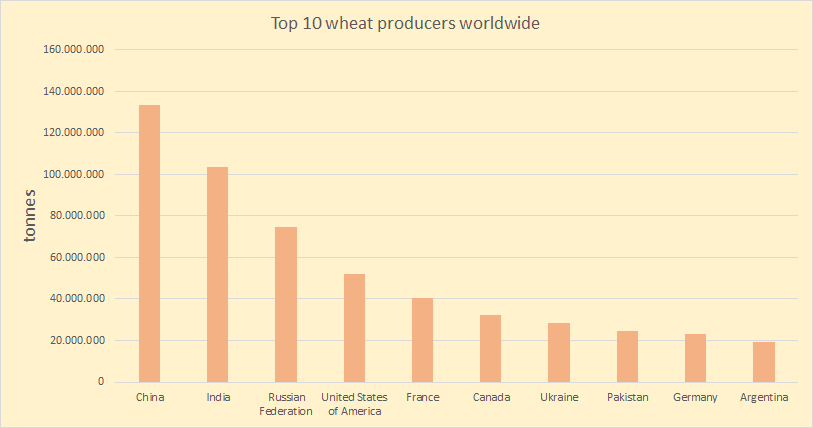 For more information, facts and figures, become a member. Click here.